15 Dec

Remembering Mick Freund

Remembering Mick Freund, 1951–2016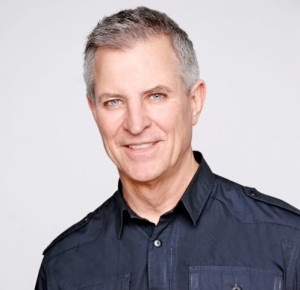 "Go where the love is."
Mick Freund did indeed have love and passion for Avant Hair & Cosmetics and what he viewed as his extended family at Avant. He co-owned the salon with Thomas Schmiedlin and the two of them worked on the floor together since 1976. Mick always approached hair with a blend of contemporary and classic techniques, resulting in what he termed the "Avant look". His knowledge of men's grooming along with his approach to women's modern hair kept him sought-after industry leader.
Mick attributes the salon's continuing success to his philosophy of nurturing the talents of others.
"Talented people have the ability to see the talents of others. When these people work together it expands the possibilities. This sharing of knowledge and experience provides a broader base that creates a benefit for all."
A timeline of Mick's career:
Mick started his training 1972 as a barber at Minneapolis Barber School. In 1973-1976, after completing barber school, Mick worked for the national franchise The Barbers, Inc. as a Salon Manager and Trainer.
In 1976, Mick opened Avant Salon with his two partners, brother Harvey Freund and Thomas Schmiedlin. Avant is now a leading salon, well know locally, regionally, and nationally. Presently, Avant Salon continues to thrive and celebrated its 40th year in 2016.
In 1984, Mick became an educator and presenter for Wella International, where he traveled the US, Canada, and Europe for seven years conducting advanced seminars. With over 250 hair shows completed on behalf of Wella, his awareness throughout the distribution network continues to be invaluable.
In 1995, Mick was one of five American hair stylists appointed to L'Oreal World Class Color Council. He directed several photo shoots and seminars representing L'Oreal.
Over the years, Mick has been involved in education on many levels at Aveda, as an Aveda Educator and presenter. He worked with small and large groups – from smaller classroom settings to presenting at Aveda Master Jams and Aveda Congress.
Mick conducted many educational seminars and workshops appeared as guest artist at hair shows and presentations
Mick was passionate about men's hair care and collaborated on strategies for men's product lines, first at American Crew, and later at Aveda. Mick worked on Aveda Men products as a lead consultant – he participated in testing of product formulations, and in marketing through to product launch. He was involved at all levels of this offering and was immensely proud of the Aveda Men line.
Mick had his hands in every corner of the industry, and enjoyed the art of photographing hair: directing photo shoots with models and product.
He co-created trend books and brand lookbooks, including one for Brocato America products with David Raccuglia. He co-created the hi-fi lo-fi brand lookbook, as a personal project, with design by Sharon Werner.
Mick produced an Aveda Men video for Aveda Congress 2011. Previously, Mick had produced videos for other major hair brands – including American Crew and L'Oreal.
At the Aveda 14th Congress Festival, Mick was awarded Men's Artist of the Year in the Aveda Art of the Craft Awards. These awards recognize outstanding creativity in all areas of hairdressing for both individuals and teams. Judged on photography, the awards honor creativity, technical skill, vision and the holistic approach to specific techniques.
"Over forty years of real-world experience in the hair industry drives my passion: education, products and brands. That passion is the spark that breathes life into a brand, where it lives in the hearts and minds of those who experience the brand and become passionate about it also."